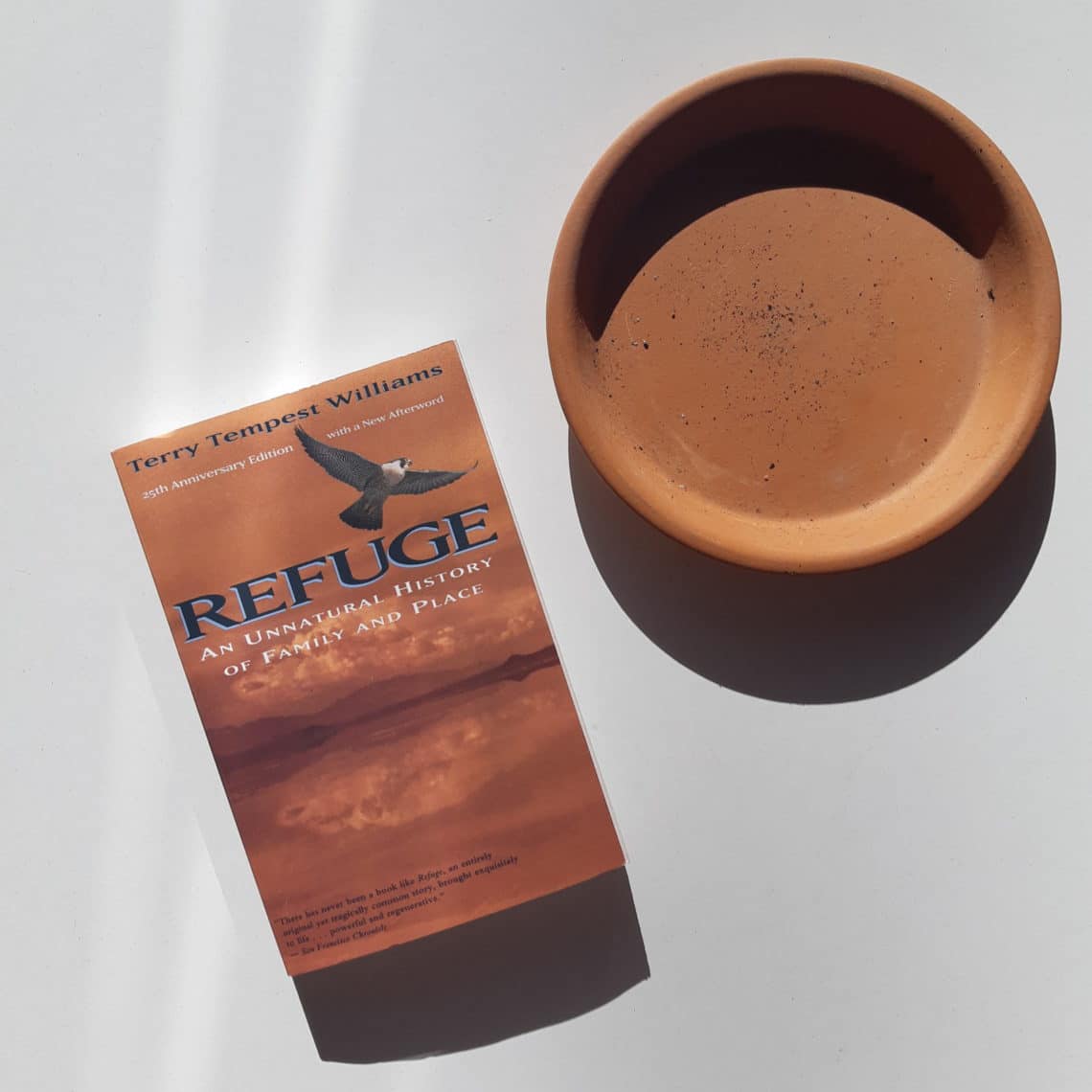 Refuge, an unnatural history of family and place, Terry Tempest Williams.
"Grief dares us to love once more."
En 1983, l'auteure apprend que sa mère se meurt d'un cancer au même moment où la montée des eaux du lac Great Salt menace d'engloutir le refuge pour oiseaux au sein duquel elle est fortement investie. Ce livre est le récit intime de ces deux cataclysmes, l'un familial l'autre environnemental.
Ce livre est une force puissante qui travaille en moi; il va me nourrir et m'accompagner durablement. Beaucoup de phrases m'ont marquées, je ne peux pas toutes les partager ici. Je ne peux que vous conseiller cette lecture du fond du cœur. Je vais, de mon côté la reprendre avec un crayon et du papier pour la faire mienne un peu plus encore…
Le livre est paru en français chez @editions_gallmeister, évidemment. Il est traduit par François Happe. Je ne l'ai pas feuilleté en français.