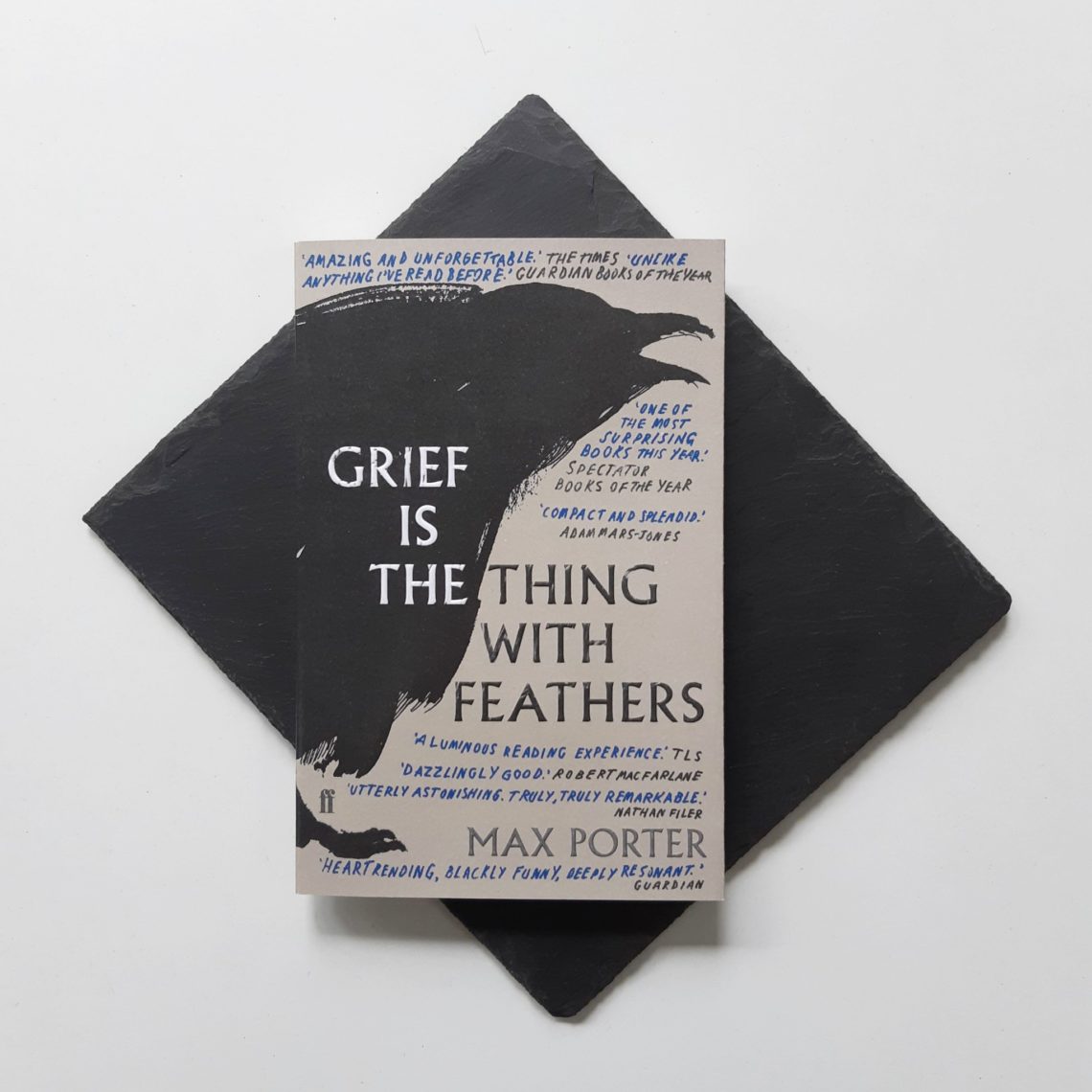 Grief is the thing with feathers, Max Porter.
"Moving on, as a concept, is for stupid people, because any sensible person knows grief is a long-term project. I refuse to rush. The pain that is thrust upon us let no man slow or speed or fix."

Un corbeau se présente à la porte de la maison d'un homme et de ses deux garçons qui viennent de perdre leur femme et mère. Il est là pour les épauler dans le deuil et les accompagner autant que nécessaire. Le texte est construit en très courtes séquences portant tour à tour la voix du père, des garçons ou du corbeau.

Un drôle d'objet littéraire empruntant son titre à Sylvia Plath et la figure du corbeau à Ted Hughes.
J'ai été très déroutée par ce texte et je ne suis pas véritablement rentrée dedans même si j'y ai trouvé quelques fulgurances dont je suis admirative.

Je prévois de lire Lanny dans peu de temps pour continuer ma découverte de cet auteur.